WHITEWATER CEO FACULTY ADVISORS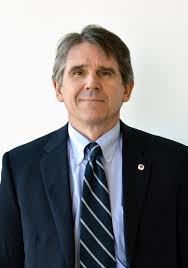 William L. Dougan is currently a Professor of Management in the College of Business and Economics at the University of Wisconsin, Whitewater, where he teaches classes in venture planning and management of technology. Dougan is also the Irvin L. Young Professor Entrepreneurship. He provides instruction in the Business Plan Bootcamp program, delivered through UWW Business Outreach and also works with WiSys to develop intellectual properties that are a part of their portfolio. He recently served as a judge in the Wisconsin Governor's Business Plan Contest. His recent publications have appeared in the Journal of High Technology Management, Management Decision, the International Journal of Public Administration, Small Group Research and The Handbook of Public Information Systems. He received his Ph.D. from the Johnson Graduate School of Management at Cornell University. Dougan prides himself on being the "go to guy" for business plan competitions. His most recent success are coaching a team into International Business Plan Competition and the Rice International Business Plan Competition.
Dave Gee prides himself on providing powerful and pragmatic insights to help students and leaders maximize their full potential. Dave's background includes being the CEO & Co-Founder of Bungee Loyalty Programs, a SaaS(Software as a Service) firm. Dave was also the founder of Sales Sherpas, a full-service marketing and advertising firm. Dave has taught sales management and digital marketing at the University of Wisconsin-Madison since 2001. Other corporate experience includes: Marketing and Sales roles at Humana, TDS, U.S. Cellular, BellSouth and Motorola. He has marketed to and through over 40,000 sales agents, trained over 37,000 salespeople, management of over $14 million in direct marketing campaigns, 12-time winner of BellSouth Pacesetter award.Gee earned his MBA at Marquette University and BBA in marketing from the University of Wisconsin-Whitewater. Gee lives with his wife Amy, and children, Lindsey and Steven, near Lake Geneva, WI. During his limited free time he enjoys mountain biking, boating and spending time with his family.